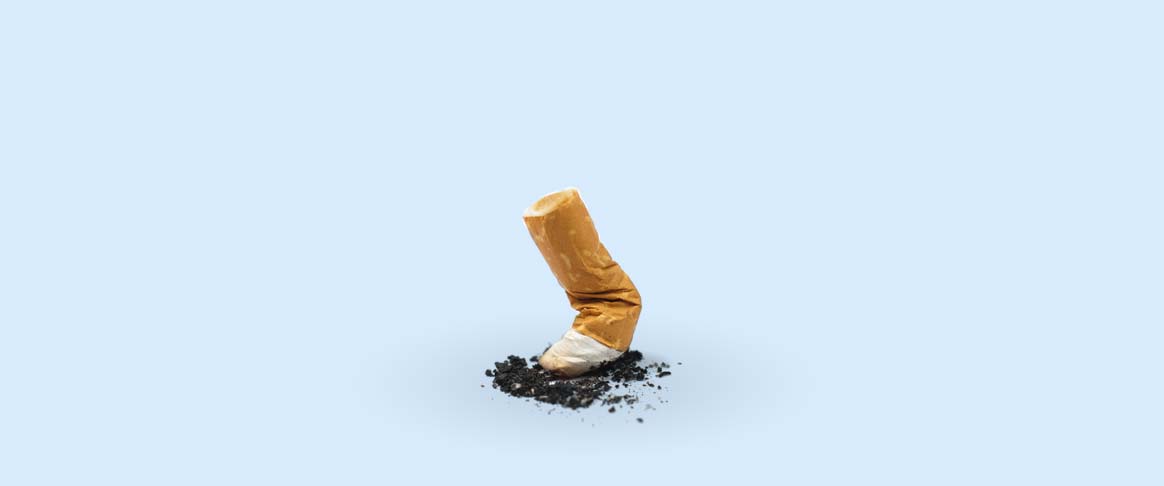 RCT Happy Ending Smoking Cessation, part 2
(This article was written in 2008. The program has now been updated with the latest psychological techniques and up to date technology.)
In the second of two randomized clinical trials, the objective was to assess the long-term effect (i.e. 12 months) of Happy Ending without the use of nicotine replacement products.
Participants were recruited via the Internet and randomly assigned to two groups. The experimental group received Happy Ending, while the control group received self-help materials. We asked participants whether they had been abstinent the last 7 days at each point of measurment, and they were surveyed at 1, 3, 6 and 12 months as in the first study.

Participants had to be abstinent at each point of measurment (i.e. repeated point prevalence) to be considered as a non-smoker at 12 months.
Participants who did not respond were considered as smokers in both groups (i.e. we applied the intent-to-treat principle).

A total of 290 participants were recruited and the chances for successful quitting was almost 3,5 times greater for participants in the Happy Ending group (20% vs. 7%, OR = 3.43, 95% CI = 1.60 to 7.34, p = .002).

The study also demonstrated that coping planning and self-efficacy partially mediated the short-term effect of Happy Ending.
That is, Happy Ending increased coping planning and self-efficacy among participants that led to successful smoking cessation.

Both studies on Happy Ending are now included in the Cochrane Review (Whittaker et al., 2009).


Reference:
Brendryen, H., Drozd, F. & Kraft, P. (2008). A digital smoking cessation program delivered through Internet and cell phone without nicotine replacement therapy (Happy Ending): Randomized controlled trial. Journa of Medical Internet Research, 10(5): e51. doi:10.2196/jmir.1005
Whittaker, R., Borland, R., Bullen, C., Lin, R. B., McRobbie, H. & Rodgers, A. (2009) Mobile phone-based interventions for smoking cessation. Cochrane Database of Systematic Reviews, Issue 4. Art. No.: CD006611. doi: 10.1002/14651858.CD006611.pub2.